Magnetic massage insoles, foot massage shoe isnerts
---
---
Regular price
$18.00 USD
/
Size chart
Take a look at the table below to know your exact measurements in mm/cm
*NOTE. this is the default size chart to use in the case that there is not a size chart present in the product's description. Please check the product description for a model specific chart.
Men
Women
For Ashour's Shoes models that do not have the half size available, we suggest you to add 1 extra size.


✔️ MAGNETIC INSOLES: The magnetic insoles have the unique ability to absorb foot pressure, be it standing, walking, or running. The technology used is designed for feet ease and comfort

✔️ ADVANCE TECHNOLOGY: These insoles use advance magnetic technology that cushions between you and the actual sole of your shoe. It helps absorb shocks and pressure while providing comfort for the base of your feet.

✔️ STAY COOL: Keep your feet cool and comfortable with these ventilated insoles made of low- and high-density polyethylene that could last for a long time.

✔️ EASY TO USE: Just trim the insoles to your desired length, insert them into your shoes or boots and start to wear them comfortably.

✔️ INCLUDES: 1 pair of Insoles SM/Women Sizes 5-9 and OUR HAPPINESS GUARANTEE. If for any reason, you are not happy with the product within 30 days, message us and we will make it right.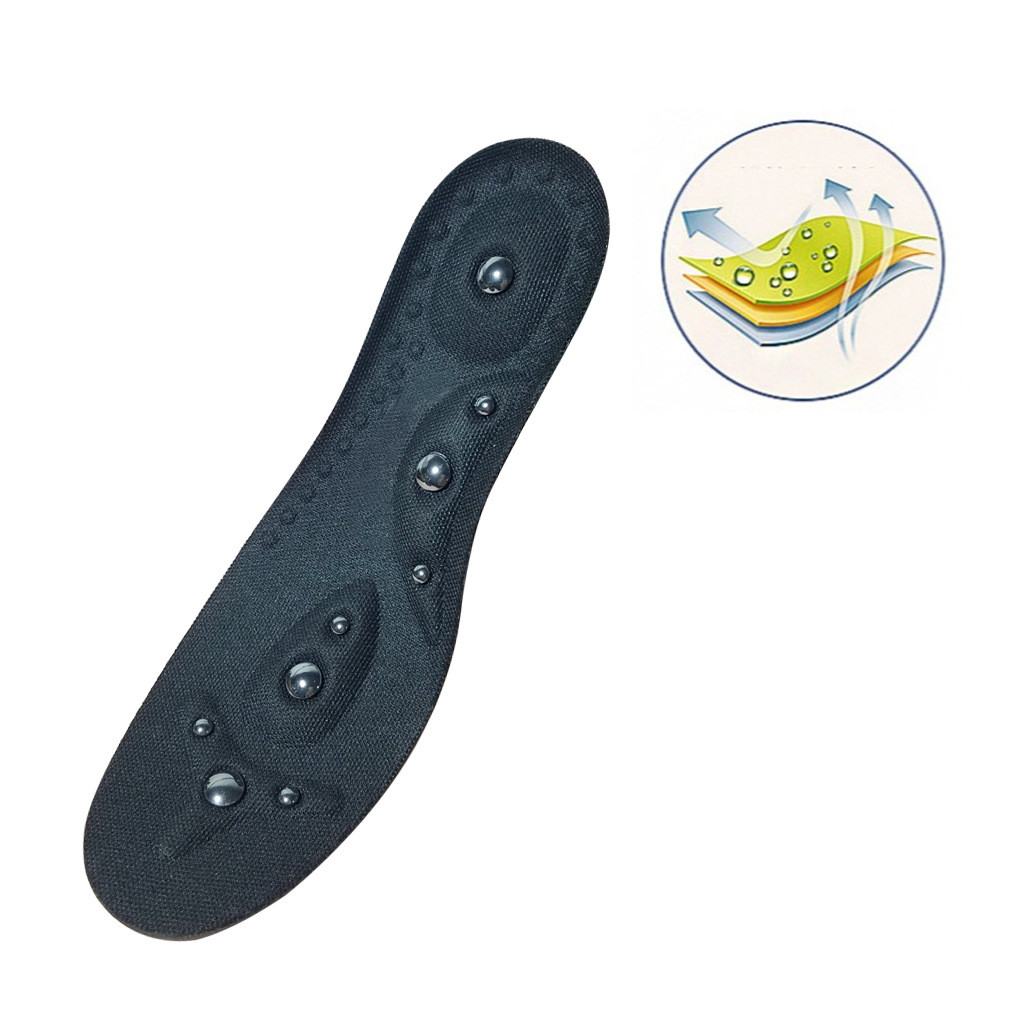 We use classic men's footwear sizes. If you wear brands such as Church's, Tricker's, Alden or Allen Edmonds, all you have to do is choose the number you usually use.

It's easy to find your size with our guide. Click Here What if the size isn't right? No problem, returns are easy and free.

DO YOU HAVE A HIGH INSTEP OR A PARTICULARLY WIDE SOLE?
Add half a size to the number indicated in the table. For Ashour models that do not have the half size available, we suggest you to add 1 extra size.
Just one more tip: the single buckle and double buckle models may not be as comfortable for a foot with a high neck or wide sole.

A VERY SKINNY FOOT? Take a size less than the number indicated in the table. Click Here

For all laceless models, loafers included, try to buy a heel saver to put in your shoe: it will help you find your comfort.
For Men: Ships worldwide
The shipping time is typically between 5-10 days depending on your location. Get a compensation for late shipments
Most of our shoes are handmade to order (in 3-5days) this way we can guarantee exceptional quality for every item.
Get your money back if the item is damaged or different from the pictures or the description
For Women: Most items ship to the US only
(scroll down for men) Fast Shipping. 3-5 days in the US, unless stated otherwise in the shipping selection at checkout. 7 Days Return policy
Other Products: Shipping : 7-14 Days
*We offer Free returns on some items. Contact us if you have any questions.